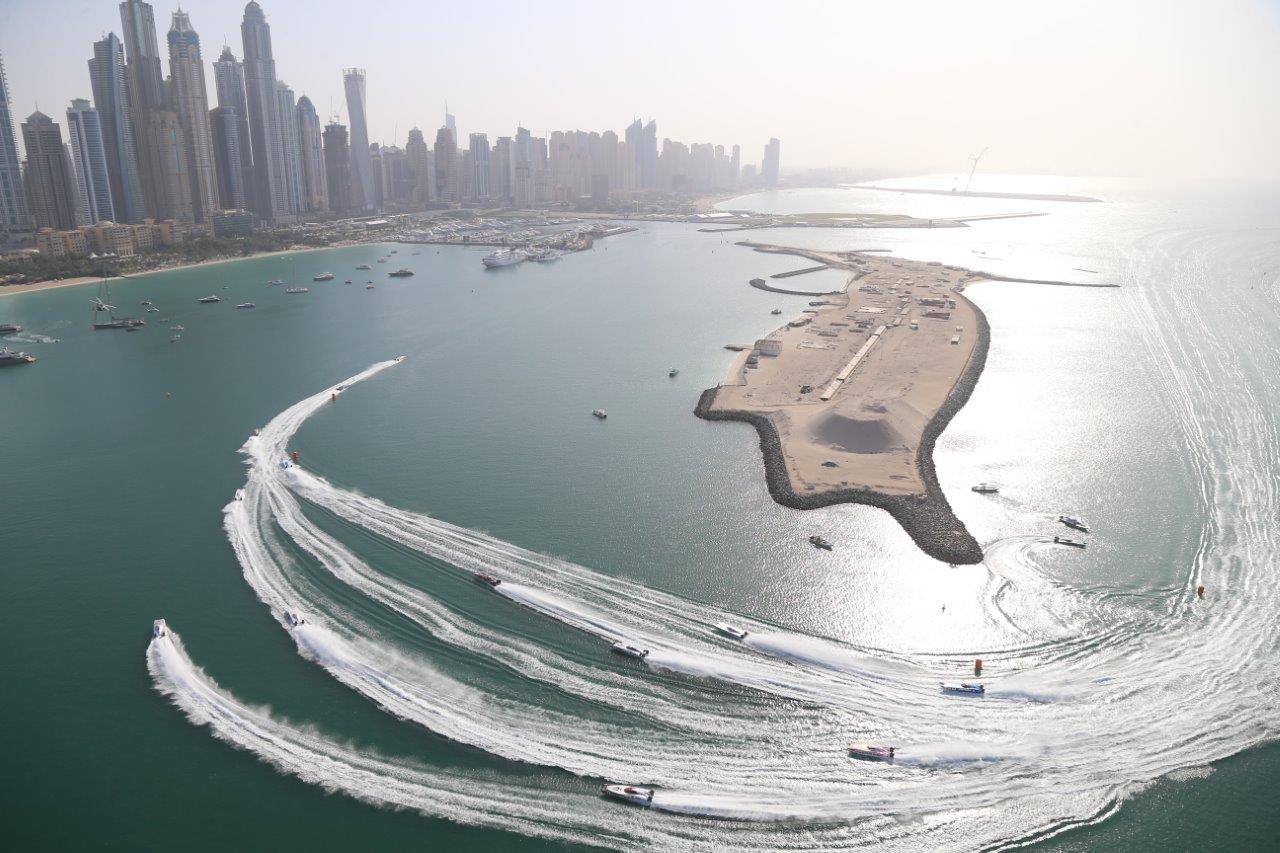 The XCAT history: The year 2014
The 2014 UIM XCAT World Series inaugurated the competitions with the opening round in Dubai, where the already large starting line-up has been enriched by the arrival of new teams participating in the Championship.
Since the season calendar was expanding the thrilling action around the globe, the Series obviously attracted new entries, adding values and Team's nationalities to the challenge. Indeed, the French Team led by the Corsican Francois Pinelli and the Italian Saul Bubacco (with the boat n. 96), and the Spanish Team with the boat "Lady Spain", driven by the Italian duo Lorenzo Bacchi and Marco Fabrizi, joined the racing fleet.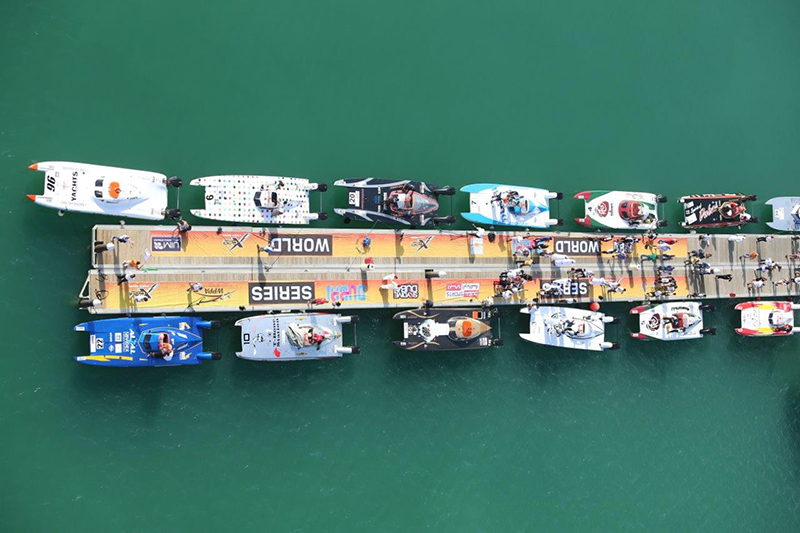 The second appointment of the XCAT World Series took place in Fujairah, one of the seven emirates of UAE. In this fascinating Emirate, situated on the Gulf of Oman and known for its calm beaches and the picturesque Hajar Mountains, competitors raced in adverse weather conditions, giving life to a fantastic show in favour of the pleased audience.
As in 2013, Italy was once again part of the seasonal program, proudly hosting the third and fourth rounds, held in Naples and Stresa, respectively.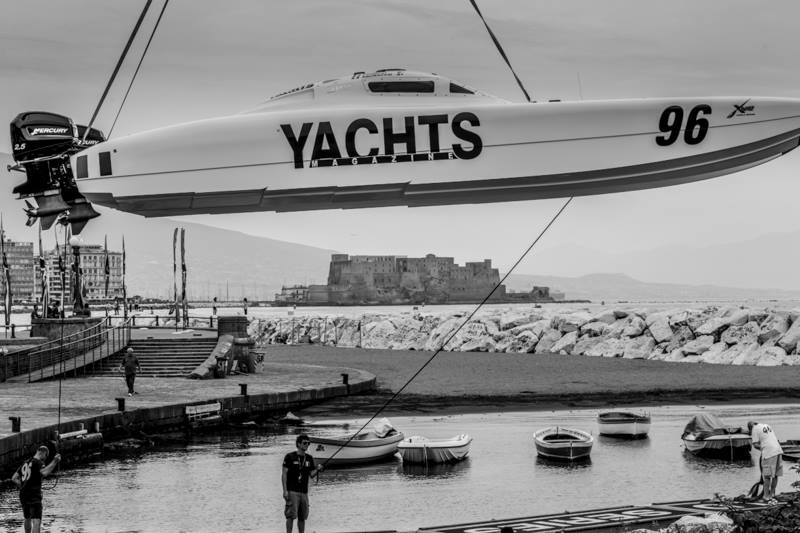 In particular, the iconic city of Naples had been considered a prestigious stage in the 2014 calendar, due to its historical relationship with powerboat racing, its return to the international scene, and a special testimonial attending the event: Diego Armando Maradona.
The legendary football player endorsed the XCAT event and spent the days of competitions enjoying the action, supporting the Teams and experiencing the adrenaline of racing by testing himself a boat, assisted by the driver Matteo Nicolini, in his boat n. 6. On this occasion, the famous D10 gadgets were created.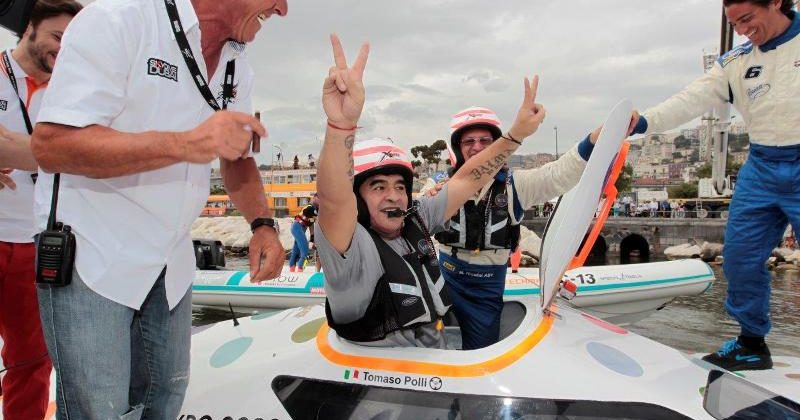 For the fifth and final round, the championship docked again in Dubai, where the International teams battled fiercely for the title.
The Victory Team demonstrated their supremacy by obtaining the crown of Champions with the boat n.3, driven by the UAE duo Arif Al Zaffain and Nadir Bin Hendi, while placing their other boat, the n.7, in second position in the final ranking, with the UAE driver Sultan Al Dhaeri and the US Jay Price. Third on the podium was the Fendi Racing Team, with the boat n.10 piloted by the Italian duo Giovanni Carpitella and Luca Formilli Fendi.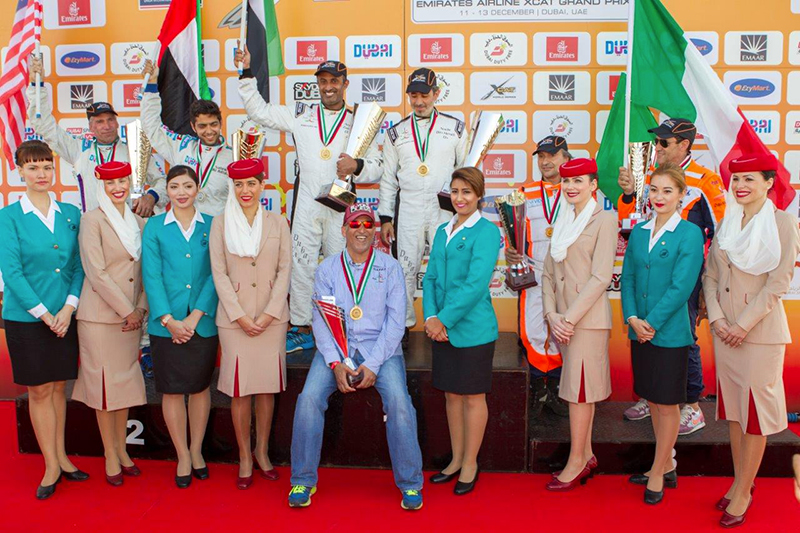 With the 2014 season, the UIM XCAT World Series solidified its success, confirming an International Championship and its willingness to improve the level of competitions by offering new racing venues and expanding the layout, appreciated by competitors, spectators and fans.