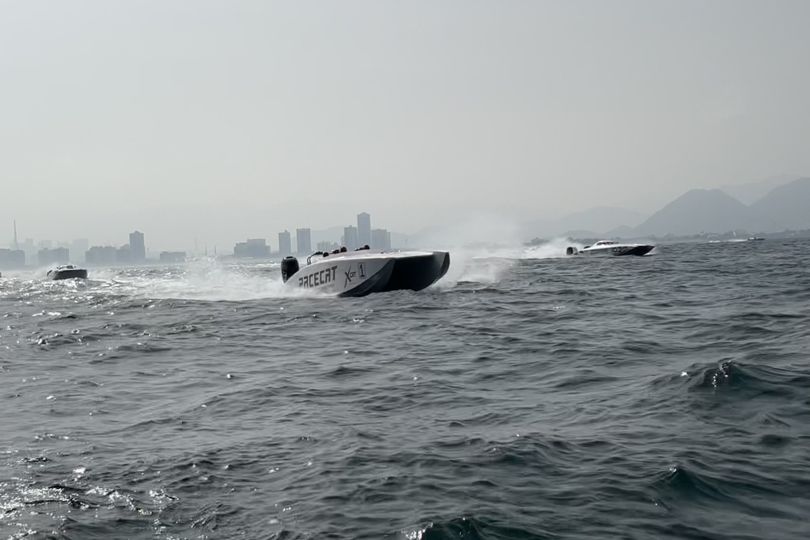 UIM XCAT World Championship: let's start!
The fastest catamarans in the world, powered by Mercury Racing, are back for a new thrilling Championship.
Italy will host the first two rounds of the 2023 UIM XCAT World Championship.
The 2023 XCAT World Championship will begin in Fiumicino (Italy) for the 1st Round, from the 28th of April to the 1st of May, before heading south for the Grand Prix of Basilicata (Italy), 2nd Round of the Championship taking place on 5th-7th May.
The race location of the first round of the Italian Grand Prix Fiumicino is Darsena Area.
Rounds following will be:
- Constanta (June 16th-18th)
- Varna (June 23rd-25th)
- Dubai (December 08th-10th).
But XCAT World Championship is not just a powerboating racing, it is one of the most spectacular events of powerboating, that combine energy, adrenaline and spectacle.
During each Grand Prix, an area reserved for special guests, journalists, local VIPs, sponsors, pilots and team managers is set up at the most spectacular viewing platform at each venue.
Stay tuned for more exciting updates.