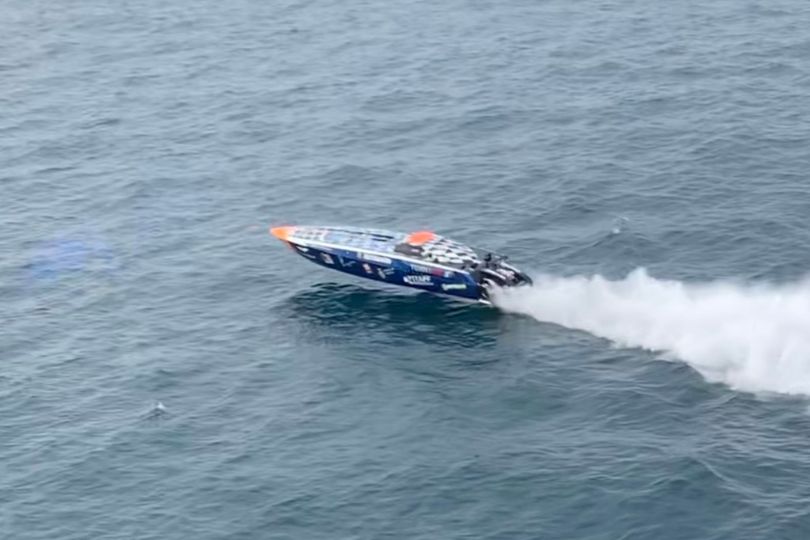 Schepici-Petroni the new offshore world record
Maurizio Schepici, the driver from Messina, group B endurance world champion and group A vice world champion, with the expert Mario Petroni, his co-driver, aboard the powerful "Tommy One," set a new offshore world record on the Fiumicino-Civitavecchia-Fiumicino rout, approximately 51.4 nautical miles in just 37 minutes, with an average speed of 83 knots and peaks between 95 and 100 knots.
It was not easy to accomplish the goal, due to very long and unusual waves that prevented them from increasing speed to the maximum, but during the fastest stretch, the boat, Tommy One, reached speeds of up to 100 knots.
This special event has been carried out under the aegis of FIM and UIM.