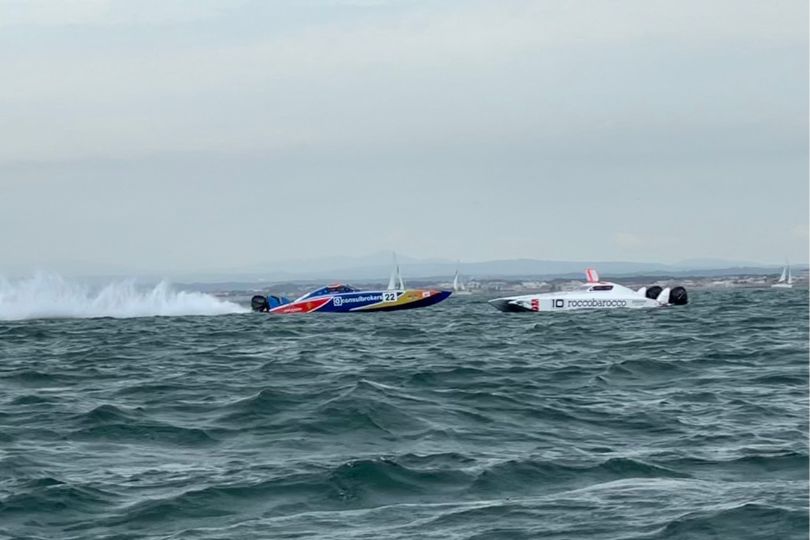 2023 UIM XCAT WORLD CHAMPIONSHIP - DAY 2
The first round of the 2023 UIM XCAT World Championship is taking place in Fiumicino, Italy. The day started with a great dose of adrenaline, thanks to the exploits of Maurizio Schepici, the world champion driver who, in tandem with expert Mario Petroni, set a new world record on the Fiumicino-Civitavecchia-Fiumicino route, covering approximately 51.4 nautical miles in just 37 minutes, with an average speed of 83 knots and peaks between 95 and 100 knots. A great challenge!
During the morning, the drivers tested the course and engines during the official practice.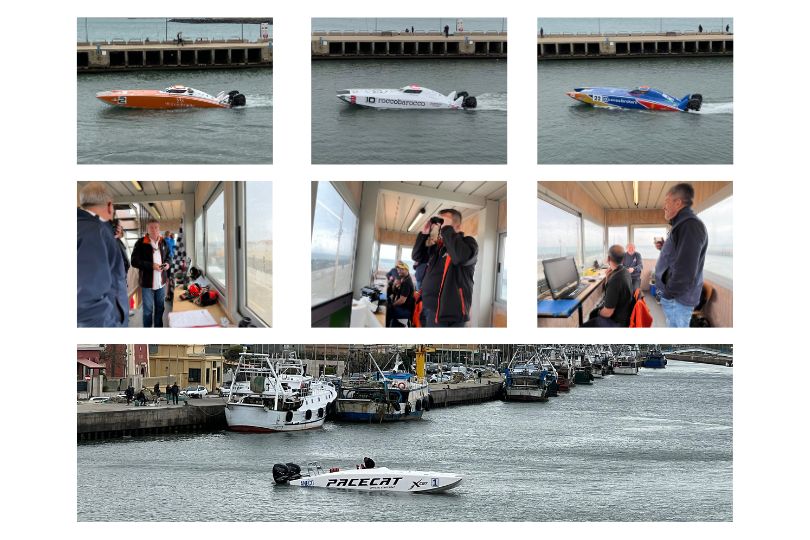 The pole position, instead, took place in the early afternoon, providing exciting moments thanks to the rough sea.
6 of the 9 boats that entered the World Championship were challenged to define the starting grid for Race 1.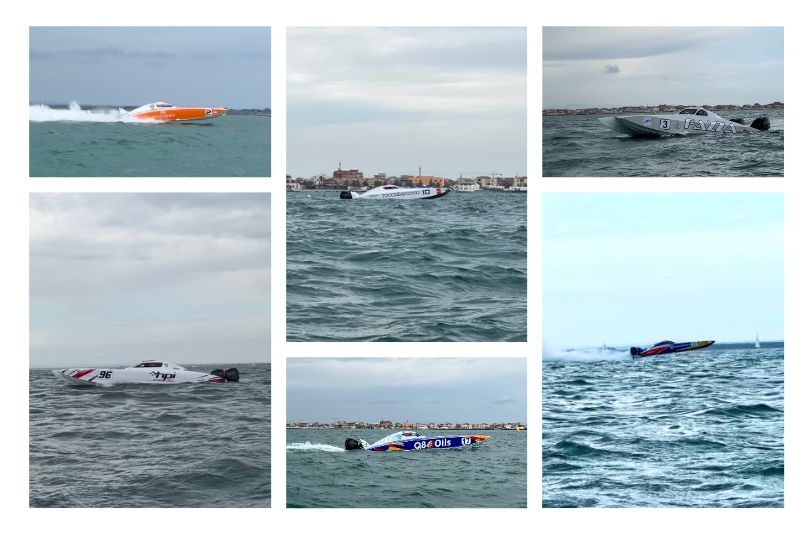 The best time was set by the defending champions, the mixed Italian-Australian crew composed by Giovanni Carpitella and Darren Nicholson (222 Offshore) who snatched the pole with a very fast first lap locking in at 03.06.221 with an average lap speed of 114.053 km/h.
In second place were the notable Emirati drivers, Arif Al Zaffain and Nadir Bin Hendi who, aboard Fazza, lapped only once but stopped the time at 3.12.243. A brilliant third place for Consulbrokers, the catamaran led by Alfredo Amato and Luca Betti, who came within a whisker of the UAE boat with a time of 3.12.759. Yet another Italian crew in fourth place, the HPI Racing Team of Rosario and Giuseppe Schiano Di Cola in 3.19.056.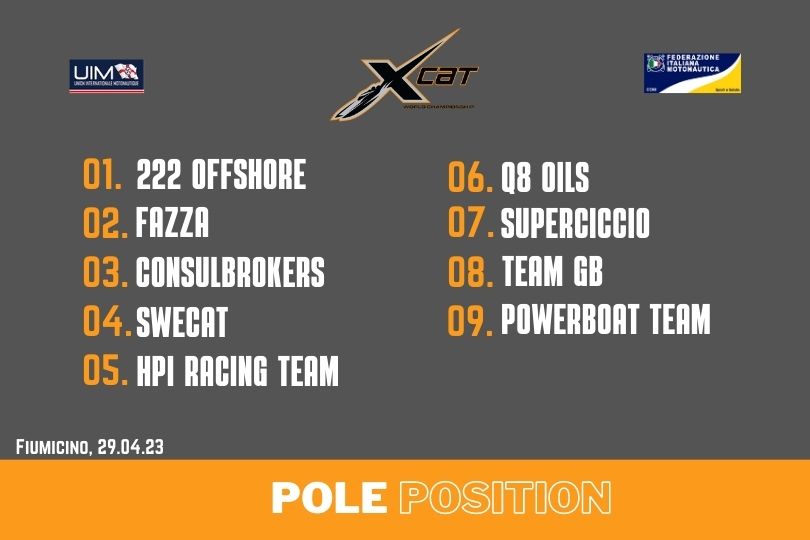 Don't miss the action! Live and live streams can be found on our YouTube channel.
See you tomorrow!