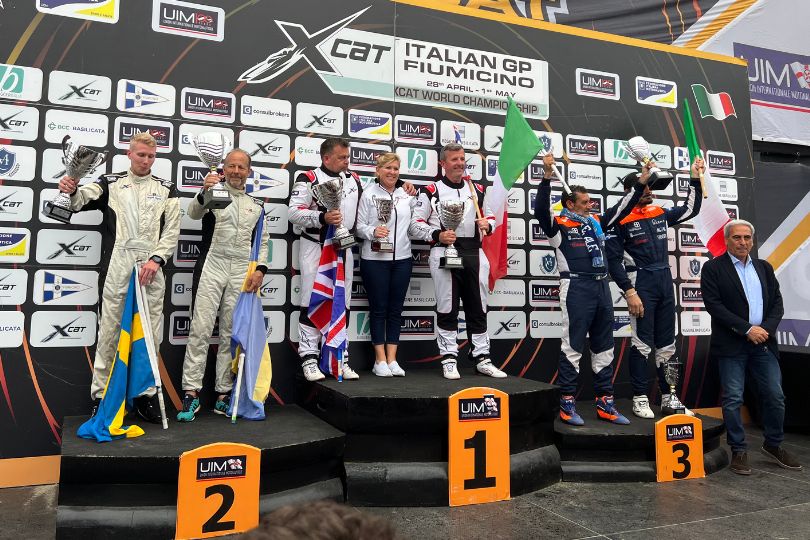 2023 UIM XCAT WORLD CHAMPIONSHIP - DAY 3
On the 30th of April, the first race of the 2023 UIM XCAT World Championship took place in the waters of the Port of Fiumicino.
Watched on by the enthusiastic public, Team GB and his boat number 8 earned first place in the first race of this exciting championship.
After the start, given by UIM President Dr Raffaele Chiulli, the show was certainly not lacking, and the emotions remained high lap after lap.
A speedy start for the favourites of 222 Offshore helmed by Giovanni Carpitella and Darren Nicholson, having taken Pole yesterday, hinting at an easy victory. Unfortunately, a high-speed collision with Fazza's Emirati catamaran severely penalized the Italo-Australian team, who in turn, with their boat badly damaged, were being passed by the chasing crews but still finished in fifth place. Fazza, on the other hand, was forced to retire, bidding farewell to any podium aspirations.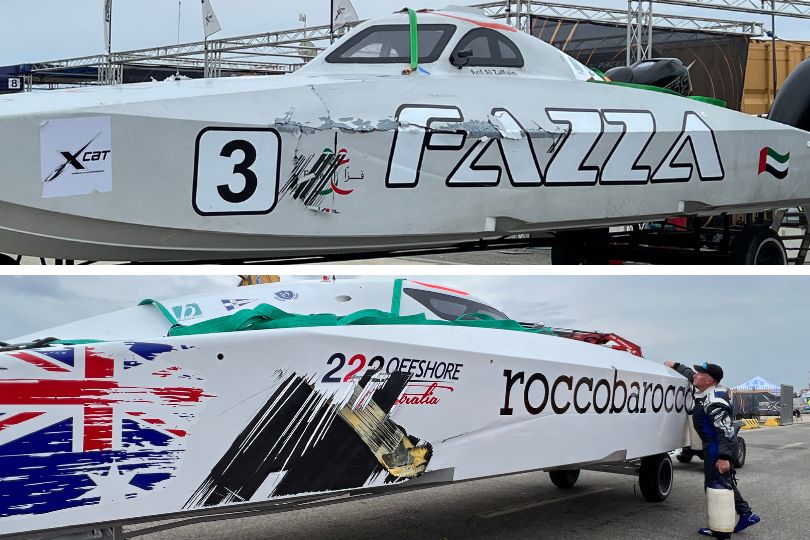 The technicians of the respective teams immediately got to work to fix the boats, hoping they will be ready in time for race 2.
The battle for first place was between Team GB and the Swedes of Swecat. In the end, Scott Williams and Martin Campbell crossed the finish line first, unleashing the enthusiasm and joy of the entire British team. 48:22.15 was the final time for the winners.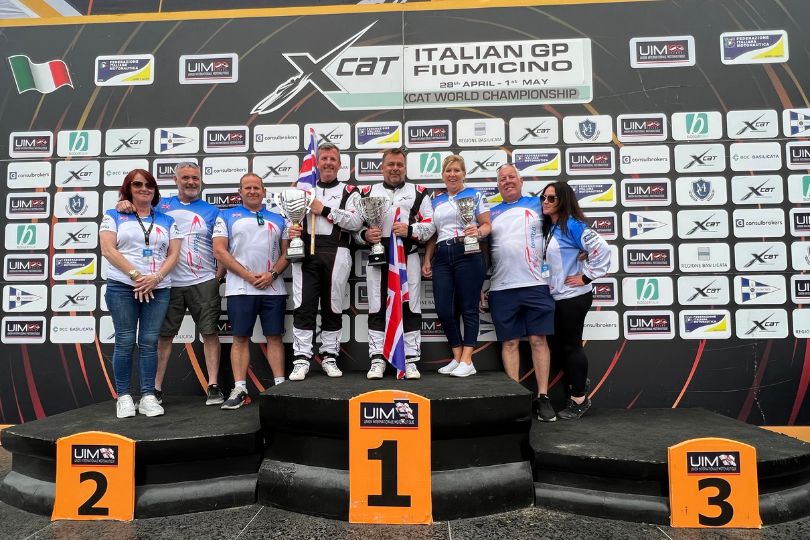 Celebrations, of course, also for Sebastian Groth and Svenne Jansson as they take home silver. Consulbrokers, helmed by Alfredo Amato and Luca Betti took third place on the podium stopping the chronometer at 48:49.80.