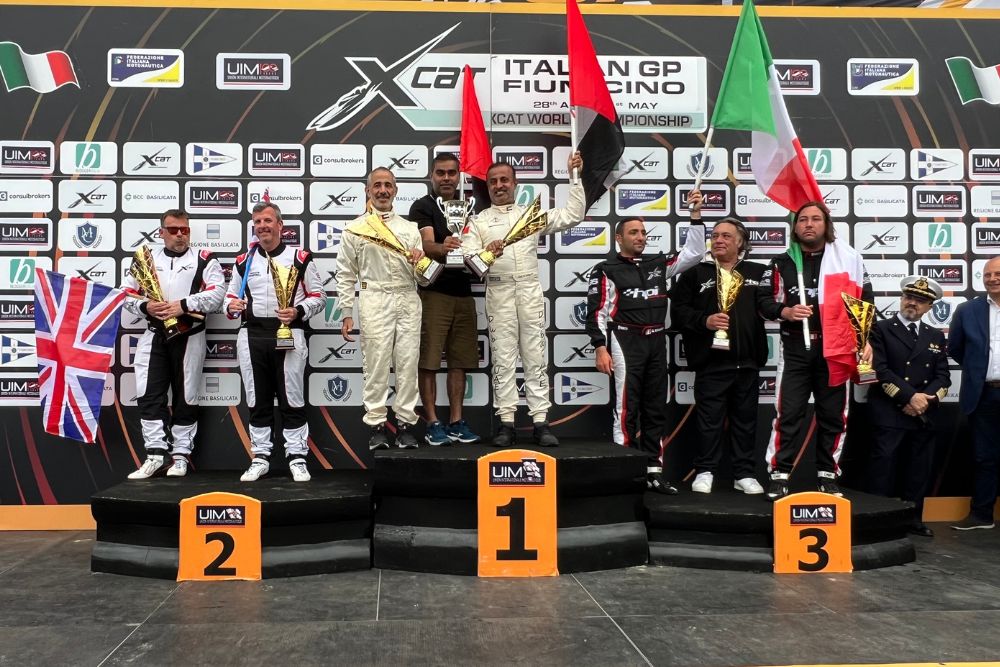 2023 UIM XCAT WORLD CHAMPIONSHIP - DAY 4
Those who decided today, Monday, May 1, to spend a "special" day in Fiumicino to watch the battles of the protagonists of the XCAT World Championship 2023, the queen class of powerboating, did not go disappointed. Lots of spectators saw drivers put on a big show.
Great misfortune for the Italian team, Consulbrokers of Alfredo Amato and Luca Betti, who today, when they were in a full fight for third place, had to stop from a failure to one of the engines.
Taking their place in the battle with the top teams, Rosario and Giuseppe Schiano Di Cola at the wheel of the HPI Racing Team completed their day brilliantly, confirming their place on the lowest step of the podium behind the impregnable Emirates team Fazza who dominated the entire day, after yesterday's unfortunate retirement. Team Fazza managed to win Pole Position 2, finishing ahead of the Australian 222 Offshore team of Giovanni Carpitella and Darren Nicholson.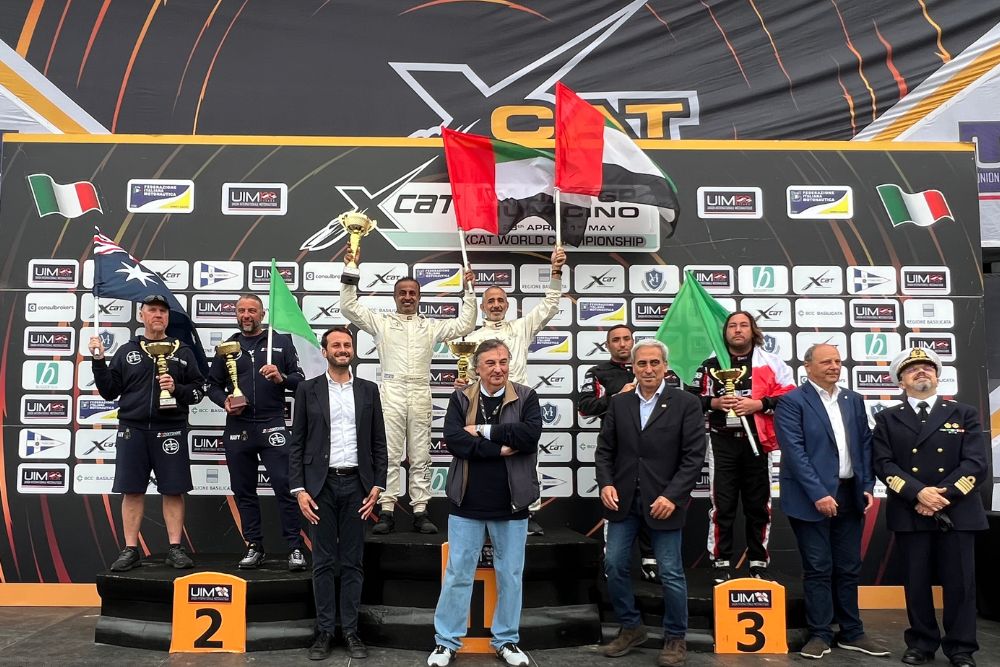 The UAE crew took off from the start of the race and no one was able to go near. Behind Arif Al Zaffain and Nadir Bin Hendi was a brilliant Team GB, yesterday's winner of Race 1.

By virtue of the results of the two race days, the British crew, consisting of Scott Williams and Martin Campbell, leads the XCAT World Championship 2023 standings after the first leg.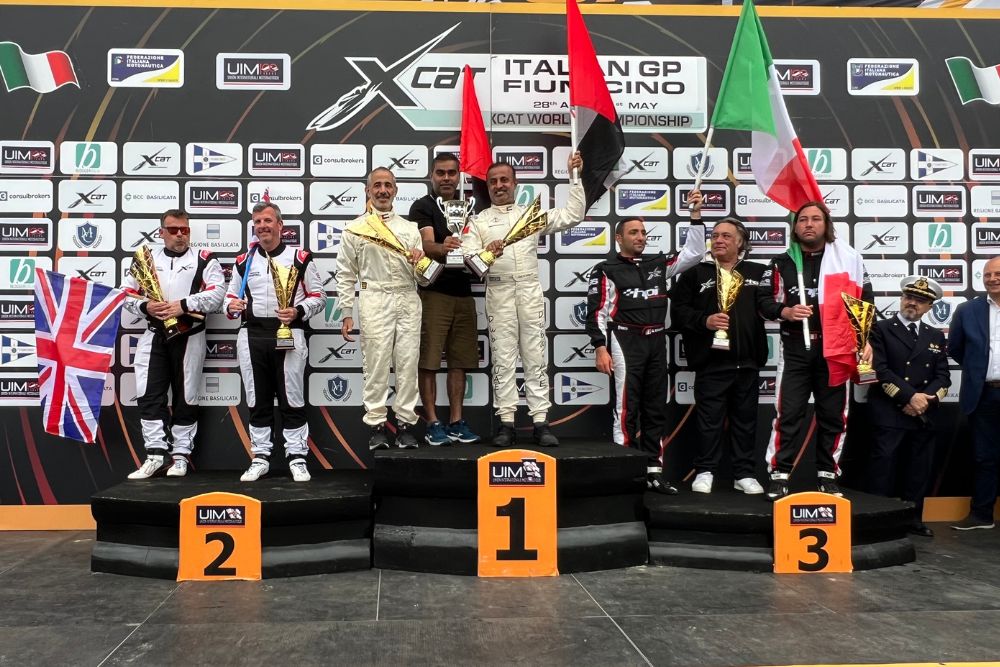 The XCAT World Championship 2023 will move on for another exciting leg in another picturesque Italian location.
From May 5 to 7 in Basilicata, there will be action, with the XCATs running in the waters of the Ionian coast at Porto degli Argonauti.