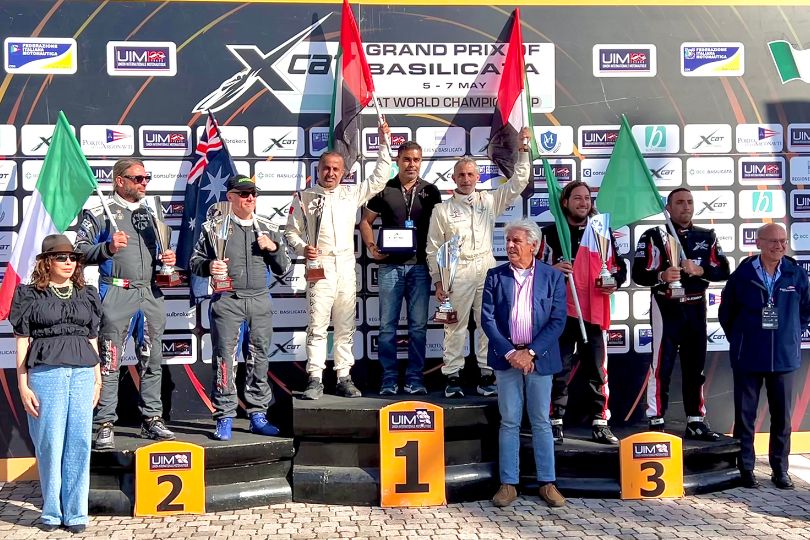 Team Fazza shines on the first day of the Grand Prix of Basilicata
The first day of the second round of the 2023 UIM XCAT World Championship certainly did not disappoint the expectations of fans.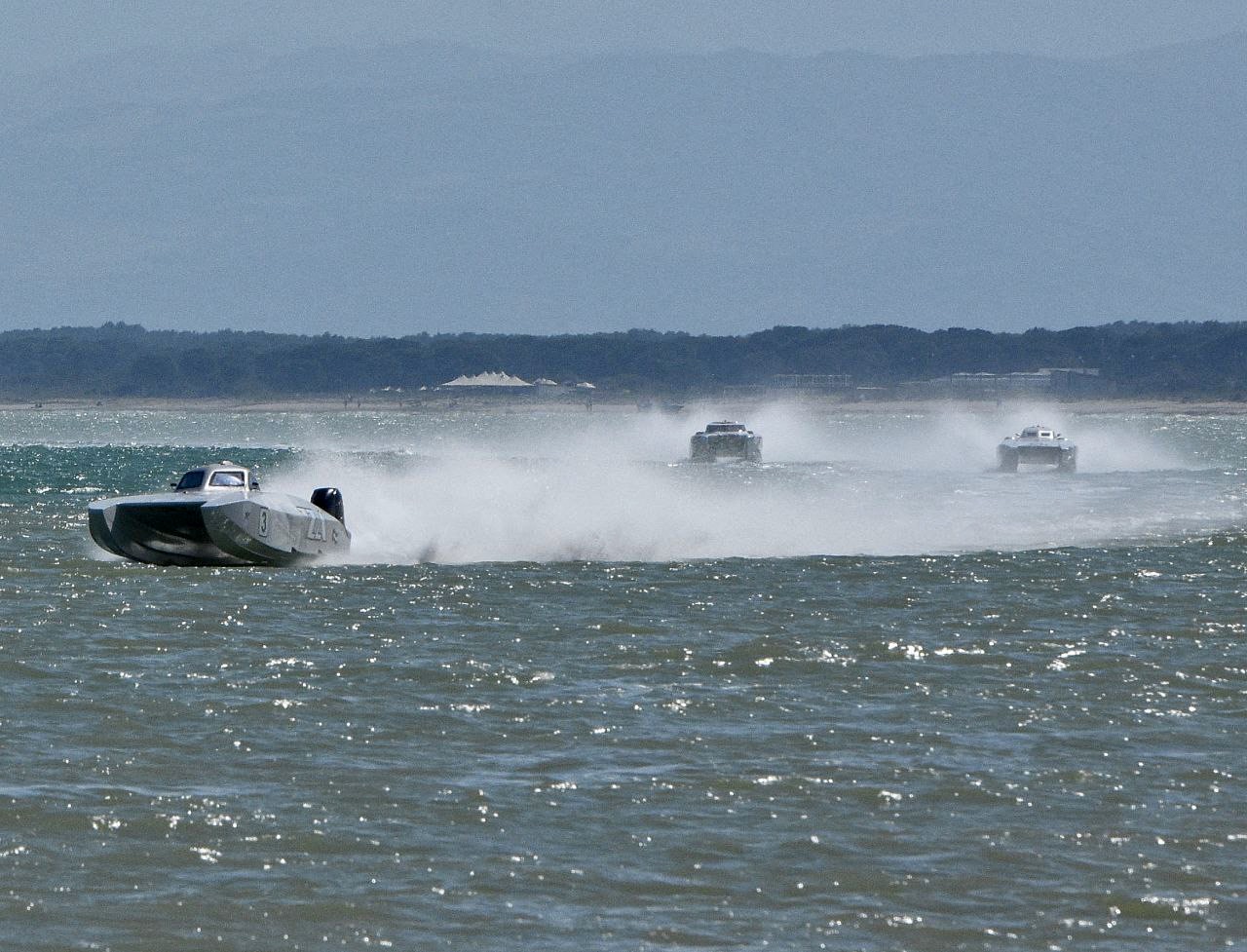 Race 1 saw absolute domination by the team Fazza (UAE). The catamaran, helmed by Arif Al Zaffain and Nadir Bin Hendi, led this morning's time trials, taking Pole Position by setting a timed lap of 2.35.453.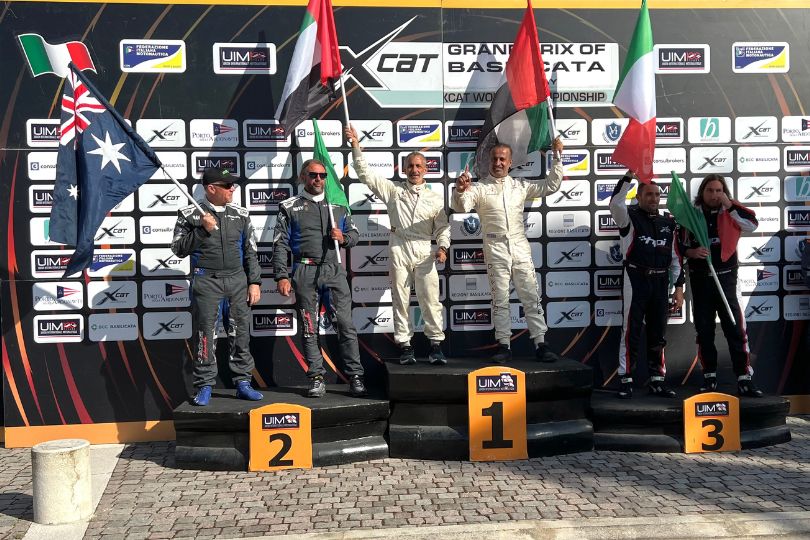 Second place on the grid went to 222 Offshore, the Italian-Australian team composed of Giovanni Carpitella and Darren Nicholson; and yet another flattering placing for the Neapolitan HPI Racing Team led by Rosario and Giuseppe Schiano Di Cola, who took third place.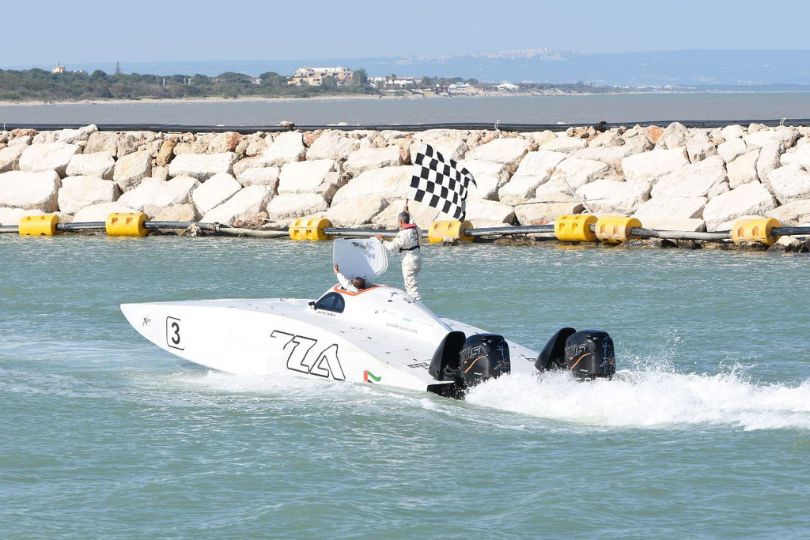 The Race served as a testament to Fazza's superiority, leading from the first buoy, and maintaining a considerable margin until the chequered flag; followed by 222 Offshore (n.10) and HPI Racing Team (n.96), making up the rest of the podium. Behind the top three were the excellent Q8 Oils, the Kuwaiti catamaran led by Abdullatif Al Omani and Bader Al Dousari, which, compared to the starting positions, were able to undermine Consulbrokers after an exciting duel that saw the two boats in the lead until the last corner. Amato and Betti had to settle for a fifth position.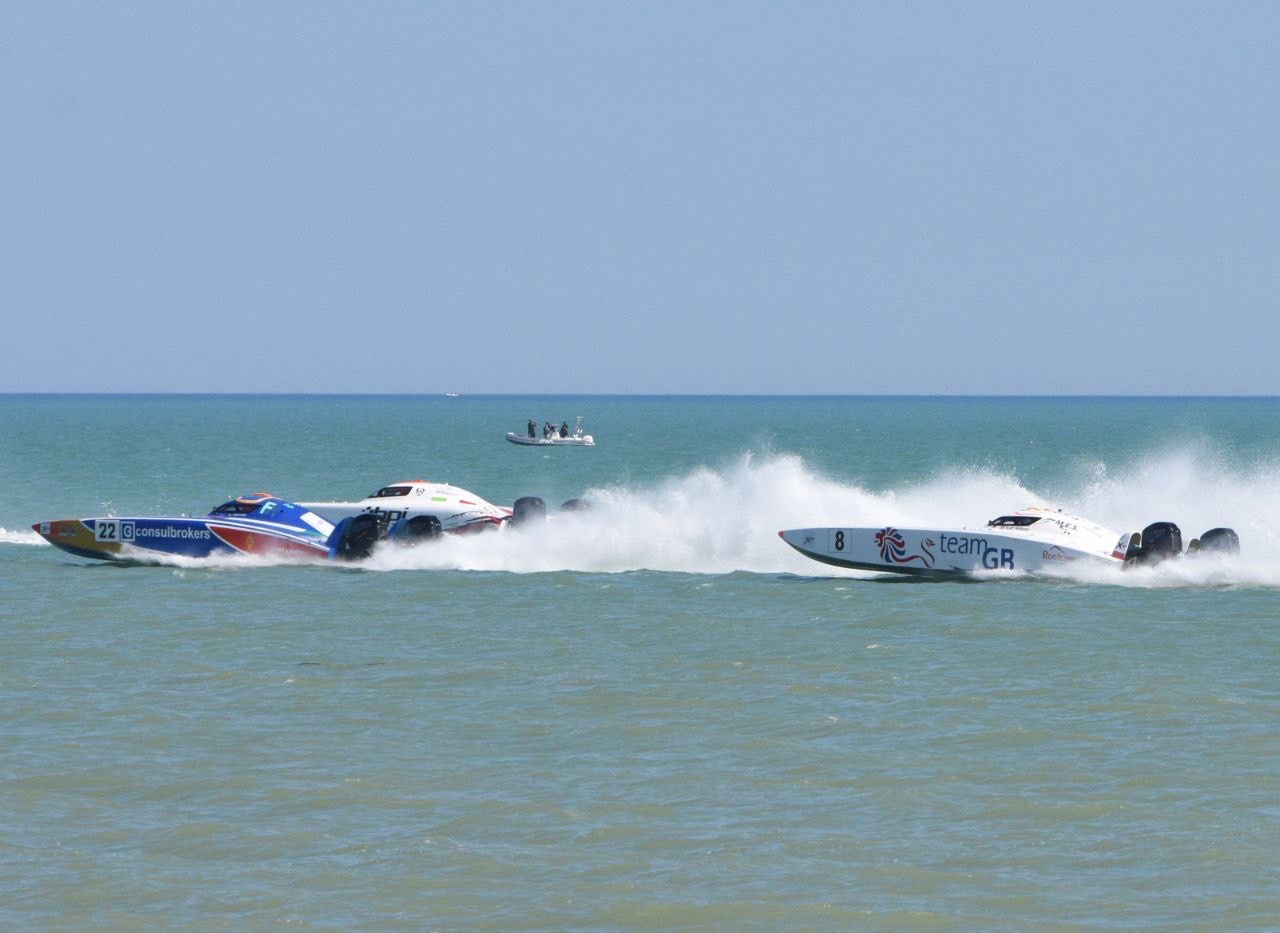 With today's results the UIM XCAT World Championship ranking still sees Team GB in the lead, ahead of HPI Racing Team and Fazza, but the situation remains extremely fluid.

Today, we continue with Race 2 - with Pole Position scheduled for 12:00 p.m. (CEST) and Race 2 beginning at 3:30 p.m. (CEST).