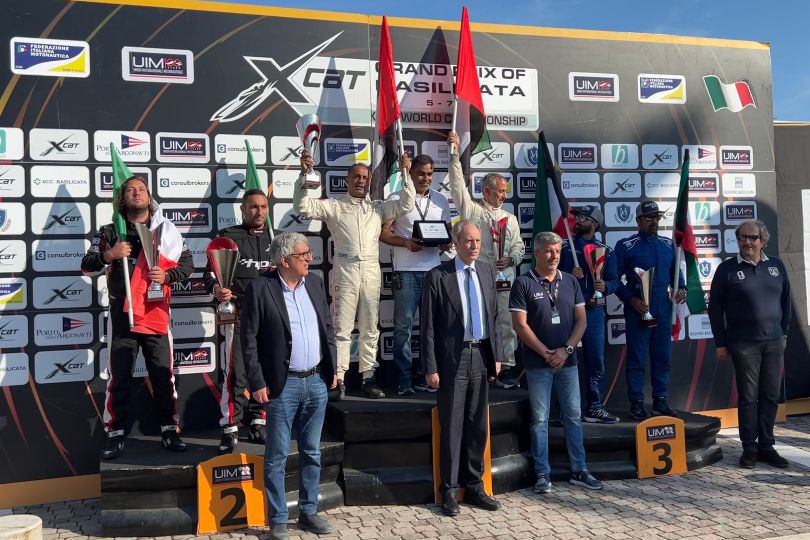 Fazza dominates the second race in Porto Degli Argonauti
The second day of racing at the Porto degli Argonauti for the Grand Prix of Basilicata, organized with the support of the Region of Basilicata, ended triumphantly in front of a large audience.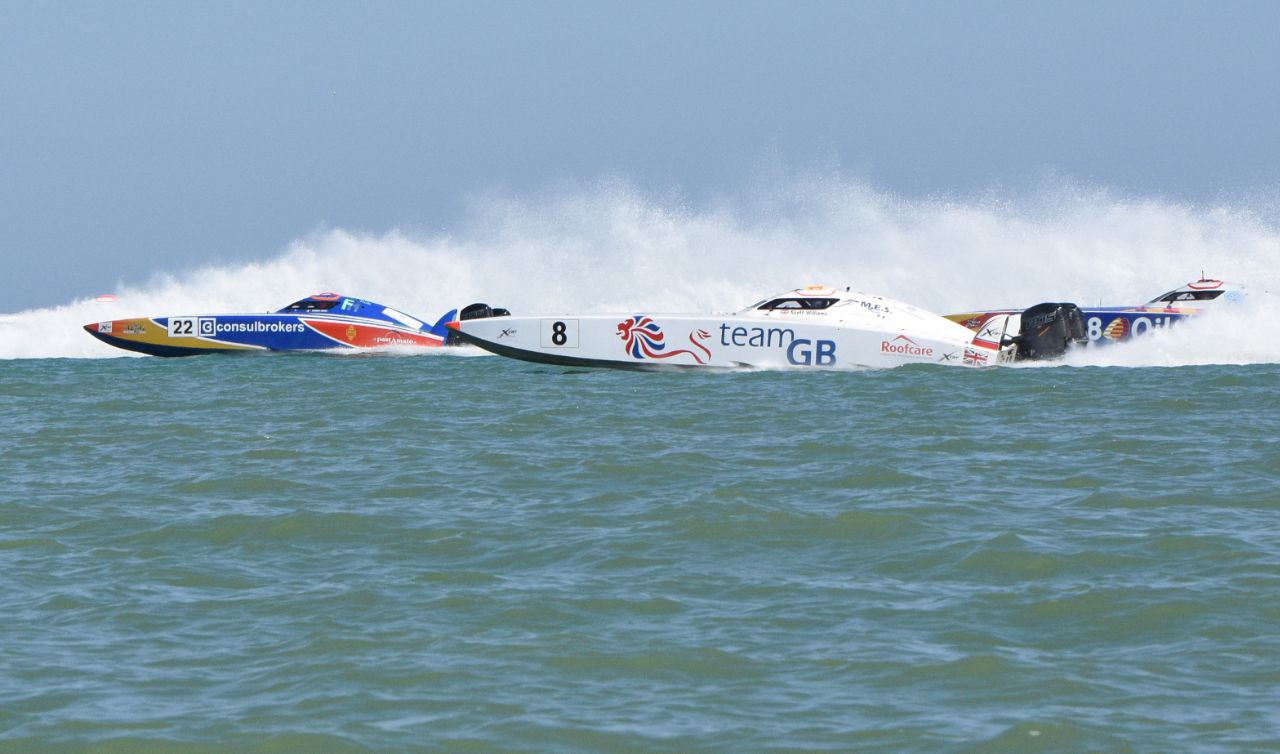 The day began with the Pole Position session which saw Fazza take the pole, ahead of 222 Offshore, HPI Racing, Consulbrokes, Q8 Oils and Team GB.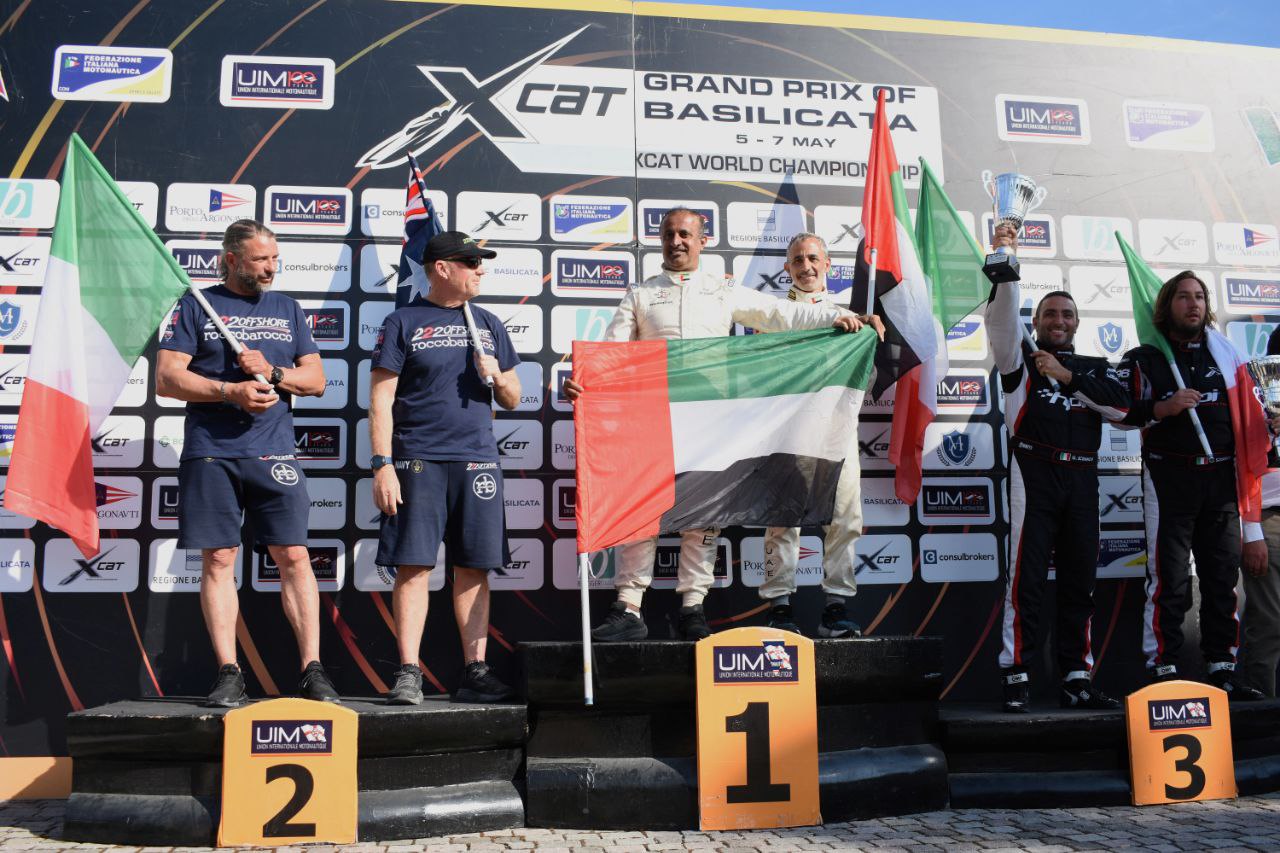 The Emirati team Fazza once again were the first to cross the finish line of race 2, impregnable from the very start, although chased ferociously by the increasingly confident Italian crew of HPI Racing Team (Rosario & Giuseppe Schiano Di Cola), who took a valiant second place.
The fight for third place was an equally exciting one - the Kuwaiti team Q8 Oils (Abdullateif Al Omani & Bader Al Dousari) and Italian Consulbrokers (Alfredo Amato & Luca Betti) had a thrilling duel, rousing the crowd.

Yet another unlucky day for both 222 Offshore and Team GB, who have struggled with technical issues.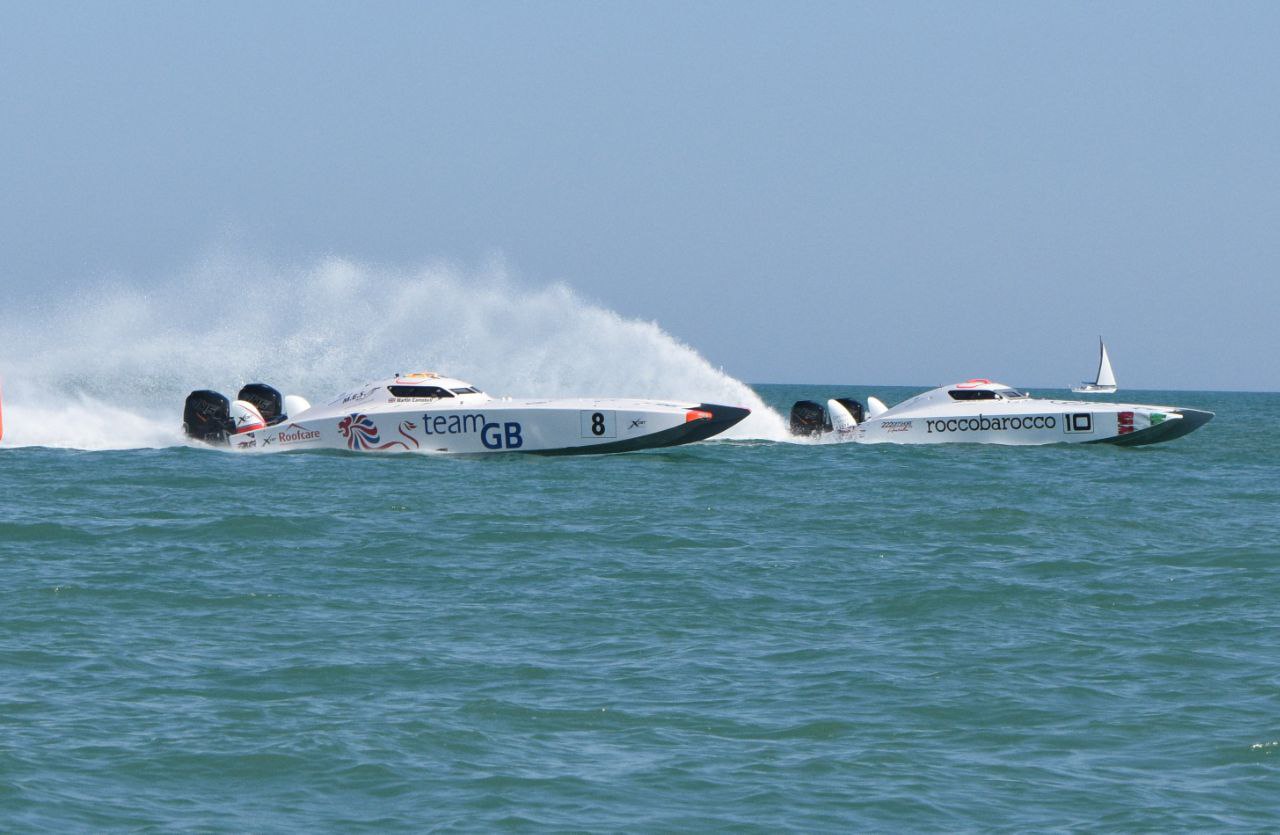 Today's results reshaped the overall standings, which now sees Fazza leading with 105 points, ahead of HPI Racing, chasing at 104.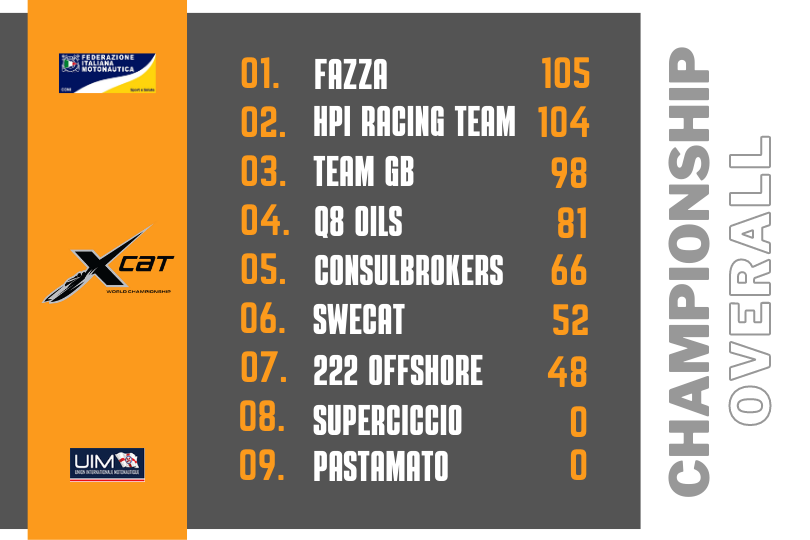 Thanks to Porto degli Argonauti for its hospitality and for the warmth with which it welcomed all of us. Special thanks go to the Region of Basilicata and President Vito Bardi, who was also present at the awards ceremony, and made it possible to organize this leg of the Championship.